Long-term commitment to the production and development of energy-saving and environmental protection equipment in the building materials industry
JDDH combined rotary dryer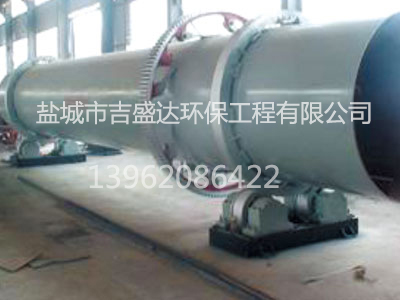 Product Description: JDDH high-efficiency combined rotary dryer is a kind of high-efficiency drying equipment newly developed by our technicians. The cylinder is equipped with different forms of heat exchange equipment, which makes it adaptable to materials and easy to operate. Reliable, stable operation, high drying efficiency and long service life.
Uses: Suitable for drying clay, slag, fly ash, iron powder, and can be used for drying in casting and chemical industries.
Technical performance characteristics:
1, the use of new combined lifting plate and central secondary lifting device, so that the material has no wind tunnel phenomenon, high heat exchange efficiency.
2, a variety of angles of the circumferential lifting plate combination device, effective regulation of drying time, good drying effect.
3, supporting high-temperature flue gas boiling furnace, rapid combustion, sufficient heat supply, high thermal efficiency, coal consumption is less than 10kg standard coal / t dry material.
4, Set the overall system heating, drying, dust collection as one, to achieve automation of operations, to meet environmental requirements.
5, the structure is simple, the maintenance is convenient, and the maintenance cost is low.
Technical Parameters:
Specification
materials
Initial water (%)
Final moisture (%)
Production (t/h)
Cylinder speed (r/min)
Motor (kw)
¢1.5*12
slag
10-15
1.5
10-18
4-6
15
clay
15-20
2.0
5-8
¢2.0*12
slag
10-15
1.5
13-20
18.5
clay
15-20
2.0
10-15
¢2.2*14
slag
10-15
1.5
18-28
twenty two
clay
15-20
2.0
14-18
¢2.4*18
slag
10-15
1.5
45-50
40
clay
15-20
2.0
20-30
¢3.0*20
slag
10-15
1.5
55-65
3-5
55
clay
15-20
2.0
30-45